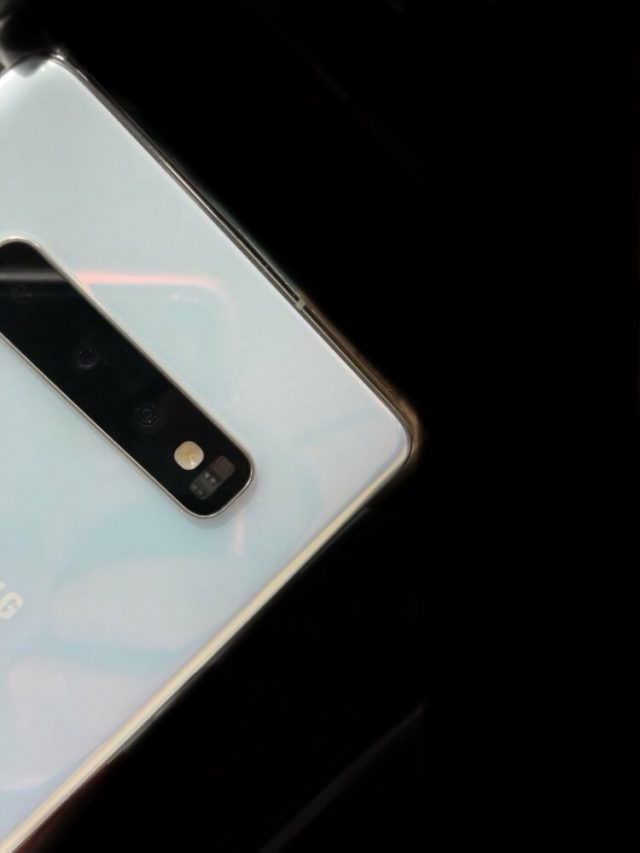 Tomorrow 20th of February 2019 will see the launch of the much-hyped Samsung Galaxy S10 range, which will likely be Samsung's most interesting smartphone offering yet.
We've compiled in this article all the rumored specs galaxy 10 is expected to have.
Coming in variants with a lot of firsts
Leaked model numbers seemingly confirm that Samsung will release three different Galaxy S10 models (first time in Galaxy Series)at once, Galaxy S10, S10+ and S10e (with internal code name  Beyond 0, Beyond 1, and Beyond 2). Beyond 1 will reportedly be the successor to the Galaxy S9, Beyond 2 will be the successor to the Galaxy S9 Plus, and Beyond 0 will be a new entry-level device.
The vanilla and Plus models will likely have three rear cameras, with the cheaper model have a dual lens setup. Other rumors claim the higher-end phones could have an in-display fingerprint sensor and a 3D sensor -first of its kind.
The smartphone lineup will comprise of the Galaxy S10, S10+ and S10e. The higher-specification models, is expected to be the first to adopt Samsung's Infinity-O display, an in-display fingerprint scanner -first of its kind (on-screen fingerprint scanner ) and a triple-camera. This will also be the first to see the so-called 'budget' model which will offer buyers an affordable option.
With 5G?
Rumors suggest this 5G variant will launch sometime after the launch of the initial three devices. It's possible the 5G S10 could launch along with the upcoming Samsung Galaxy F — the company's long-awaited foldable phone. This highest-end model reportedly will havesix cameras (two on the front, four on the rear), an enormous 6.7-inch display, and support 5G connections. It could also have a ceramic back.
Another rumor (found on androidauthority.com) claims the Galaxy S10 could be the first Samsung phone to have a3D sensor. This could allow the phone to map the outside world in 3D and assist its augmented reality features, like improved versions of the S9'sAR Emoji
A report on XDA-Developers suggests the camera on the Galaxy S10 could support slow-motion video capture at 1080p resolution, along with possible support for filming HDR10+ video content. The report adds that the camera could support a number of effects and features, including a way to change background focus, make parts of a picture black-and-white, the ability to create artificial lighting sources for photos and more.
Samsung Galaxy S10 Release date
Samsung has announced an Unpacked event for 20th of February 2019 (tomorrow), where it's expected to showcase the Galaxy S10, S10+ and S10 Lite.
Samsung has set up a website for people to reserve "the next Galaxy" before its official launch. This will give you up to $550 off of a new Galaxy handset when you trade in an eligible device, and you will also get a $50 credit to spend on accessories after the phone is purchased. Samsung claims people who reserve the phone will have guaranteed delivery of the handset by March 8, 2019 when it will go on sale for the general public.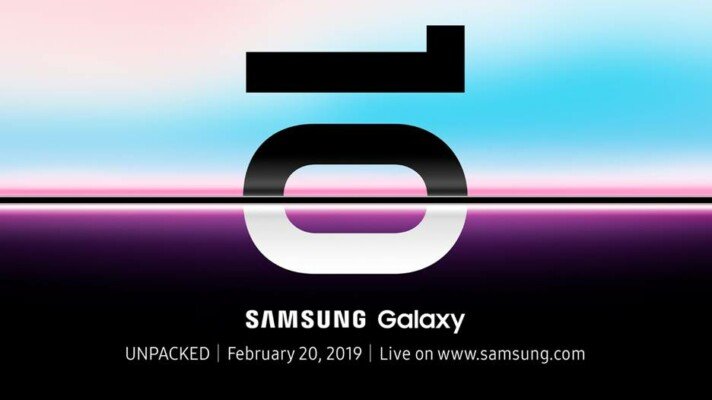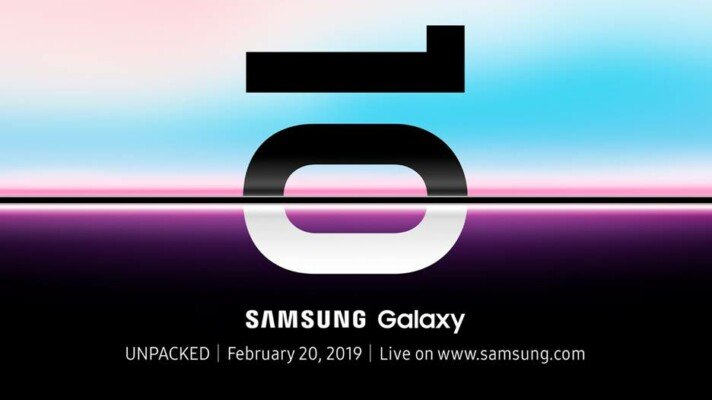 Samsung Galaxy S10 Specifications
It's believed that Samsung's cheapest Galaxy S10 will offer 6GB or 8GB of RAM and 128GB or 256GB of storage. This makes for an impressive leap over the 4GB/64GB Galaxy S9. Rumors suggest the standard Galaxy S10 will offer 6GB to 8GB of RAM and 128GB to 512GB of storage. The S10 Plus is said to take things even further, with 6GB, 8GB, or a whopping 12GB of RAM and up to an incredible 1TB of storage.
Some days ago, a full specs sheet for the three rumored devices hit the internet, giving us a deep look into what each Galaxy S10 device might be packing. Here are the basics:
Samsung Galaxy S10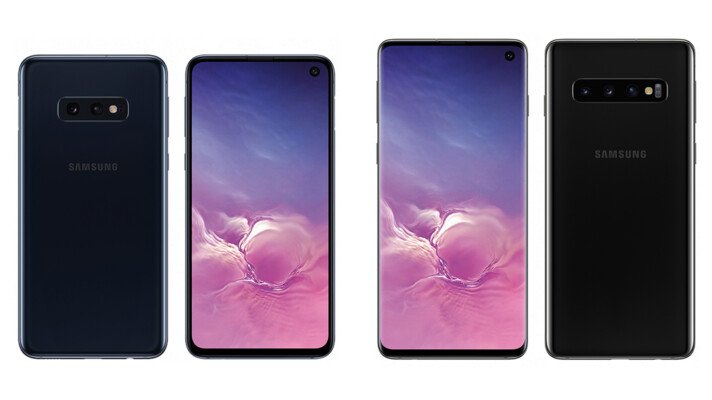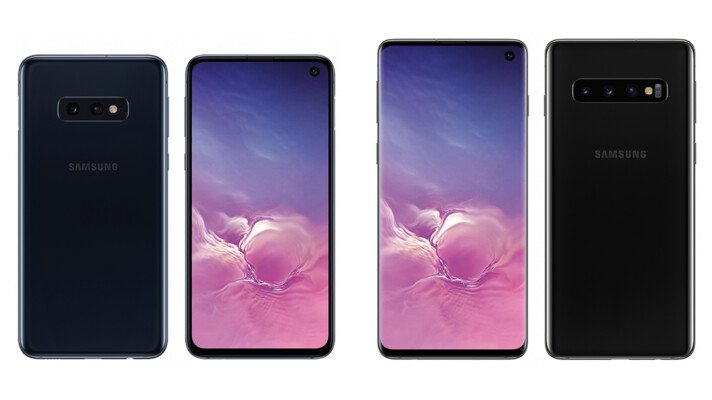 6.1-inch display, curved, 19:9 ratio, 3,040 x 1,440 resolution
6GB or 8GB of RAM
128GB or 512GB of internal storage
Triple rear camera and single front camera
In-display ultrasonic fingerprint sensor
3,400mAh battery
Samsung Galaxy S10 Plus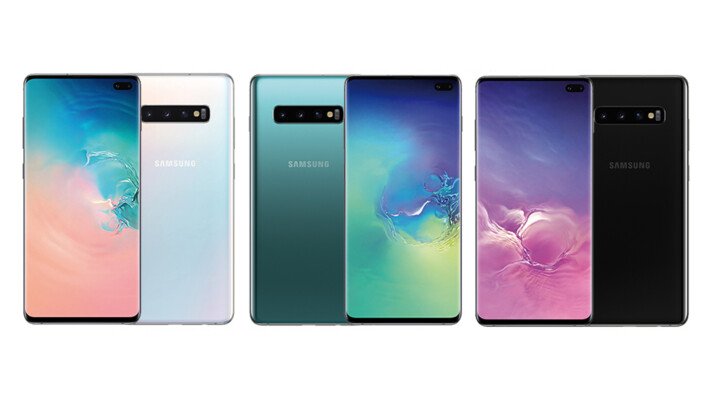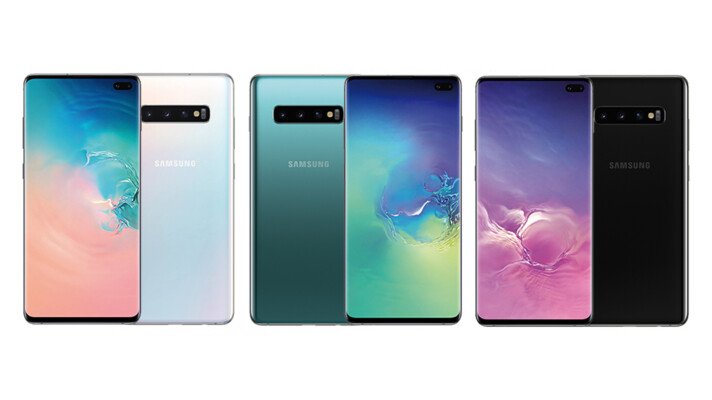 6.3-inch display, curved, 19:9 ratio, 3,040 x 1,440 resolution
6GB, 8GB, or 12GB of RAM
128GB, 512GB, or 1TB of internal storage
Triple rear camera and dual front camera
In-display ultrasonic fingerprint sensor
4,100mAh battery
Samsung Galaxy S10e
5.8-inch display, flat, 19:9 ratio, 2,280 x 1,080 resolution
6GB or 8GB of RAM
128GB or 256GB of internal storage
Dual rear camera and single front camera
Side-mounted fingerprint sensor
3,100mAh battery
Samsung Galaxy S10 Pricing
According to a Gizmodo report, here's how the prices break down:
Samsung Galaxy S10
128GB: 799 pounds (~$1,009). 512GB: 999 pounds (~$1,262)
Samsung Galaxy S10 Plus
128GB: 899 pounds (~$1,136), 512GB: 1,099 pounds (~$1,388), 1TB: 1,399 pounds (~$1,767)
Samsung Galaxy S10e
128GB: 669 pounds (~$845)
All speculations will be cleared before the end of the week. Will  you be buying one of the Galaxy S10? Let us know in the comment below