In the World of Smart Phone, Android has shown itself to be a name to reckon with. The secret to its success lies in the fact that it is open source. This means that it is made available for free and the makers (Google) allow for customization. Another secret to its success is that the Android Operating System makes it possible for smartphone manufacturers to have multiple ranges of smartphones in their production line, Android Go has further made this possible. These usually range from budget (entry-level) and cheap smartphones to high-end expensive smartphones.
The succession of the android versions has therefore seen added capabilities and an increase in hardware requirements (e.g Memory required to run the OS), as a result, the android smartphone gets costlier. However, the introduction of the Android Go Edition appears to solve this problem. Let us see how.
Android Go was introduced on Android 8 (Oreo), therefore it is also called Android Oreo(Go Edition). Android Go is a stripped-down (reduced) version of the original Android (called Stock Android). It is specifically designed to run on entry-level smartphones. This is made possible by optimizing the Operating System, its own Google Play Store and Google Apps, leading to a better user experience on lesser hardware.
Android Go: Review
The Operating System
The operating system is based on Android Oreo, however, it has been optimized to work perfectly on smartphones with 512MB to 1GB of RAM as opposed to the minimum of 2GB of RAM required to run Android 7 (Nougat). The implications of this optimization are that
It allows for the production of more entry-level smartphones at a cheaper cost as it only requires lesser hardware
Gives more room for smartphones with low storage
Apps open faster
Google has also enabled the data saver feature for Android Go users by default to help them consume less data
Pre – Installed Google Apps
In order to match the design of the optimized OS, Google has also redesigned its Apps to make better use of the devices' memory. Like the OS, the apps are designed to require 50 per cent (half) less space than the regular Apps and perform better on cheap or low-end hardware. The Android Go Edition smartphones come pre-installed with these apps, and to identify them separately, they have the suffix "Go". They are listed below:
Google Go
Youtube Go
Google Maps Go
Gmail Go
Files Go
Gboard Go
Google Play Store
The Google play store on Android Go Smart Phones offers the same great experience as on the regular OS, however, it has also been optimized to suggest the best and recommended apps for Android Go Smart Phone users
Android Go: The Pros And the Cons
Pros
Because of its lightweight and optimization, Android Go Smart Phones are faster
Android Go Edition requires low-end hardware making the smartphone with the OS cheaper
It allows enough space for low-memory devices since it is not memory intensive
Cons
Because of the Optimization and slimmer versions of the Google Apps, they might be missing a feature or two compared with the regular Apps
Smart Phones Running Android Go
Nokia 1 (Specs)

4.5-inch IPS LCD display with 854 x 480 resolution
1.1GHZ quad-core MediaTek MT6737M processor
Mali-T720MP2 GPU
1 GB RAM
8GB built-in storage, expandable via microSD up to 128GB
5MP rear camera, 2MP front-facing camera
2,150mAh battery
Android 8.1 Oreo(Go Edition)
Tecno Spark 2 (Specs)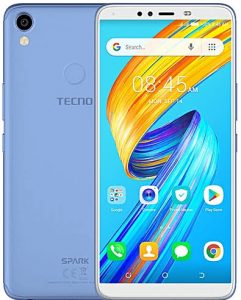 6-inch, IPS capacitive touchscreen with 1440 x 730 resolution
Quad-core Mediatek MT6580WP CPU
1 GB RAM
16GB built-in storage, expandable via microSD up to 64GB
Rear Fingerprint sensor
3,500mAh battery
Android 8.1 Oreo(Go Edition)
Others Are Tecno F1, Itel A11, and Tecno F2 with many others appearing in the market.
Android Go: My Opinion
In most developing countries, smartphones contribute tremendously to the total online presence, with internet usage ranging from the use of social media to the mobile financial market generally known as mobile money. The introduction of the Android Go Flavor of the stock Android by google will take this a step further. Users from emerging markets like India and Nigeria will benefit greatly as the smartphones running Android Go will be more affordable.
Therefore, if you are looking for a great entry-level smartphone with the latest Android OS, Try smartphones with Android Go OS.
Have anything To say, Please Comment Below and Share. You can also Contact Us here.