Last year Samsung announced its plan of releasing the world's first foldable smartphone, the Korea giant went further to unveil the product at its annual event in San-Fransisco. However, Royole, a five-year-old company literally founded for the purpose of developing and selling flexible displays has beaten Samsung to release the first world's foldable smartphone, The Royole FlexPai. This was released at the Consumer Electronic Show in Las Vegas.
Review
Form Factor
It's hard to say if it's a phone or a tablet as you can basically use it as a phone and a small tablet. Arguably, the tablet form factor is the most usable one. It's a 7.8-inch device that runs Android. It provides two SIM slots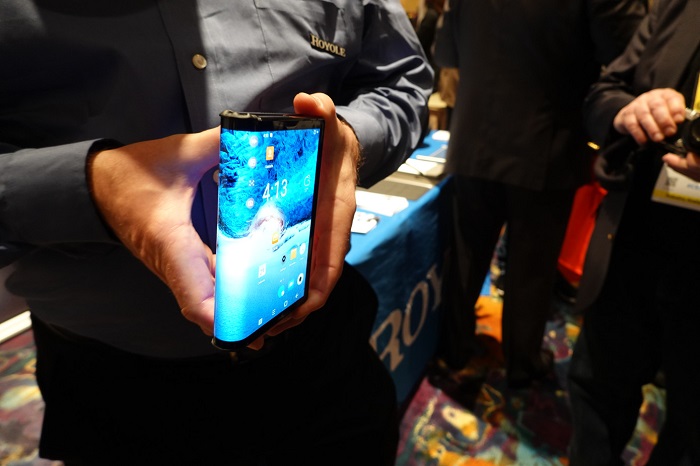 Display
When you fold the AMOLED display, there's still a small gap between the two halves of the screen. But it's also much smaller than the unfolded version. It's a bulky phone, but it's still much easier to store in a purse compared to a tablet.
You get a 1920 x 1440 resolution on the full display, which shrinks to less than half when you're in phone mode, thanks in large part to the huge swath of disused OLED screen that wraps around the wide-arcing hinge. Still, a 308ppi pixel density is sufficient for the screen to look reasonably sharp.
Pricing
The Royole FlexPai is already on sale and goes for $1,300 for the developer version if you are in the US.
The Way Forward
It's impressive to see that Royole managed to beat Samsung and other manufacturers to the market with this technology. Now, let's see if Royole will sell its own devices, partner with other manufacturers or both.
Share Your thoughts in the comment below.