Android 11 as the name suggests is android's eleventh major release and the 18th version of the Android mobile operating system. The new operating system is due for release in the third quarter of 2020. It would be remembered that the Alphabetical desert naming system for major Android versions was discontinued as of Android 10, therefore this new release was immediately branded simply as "Android 11" with a logo showing a dial tuned to 11.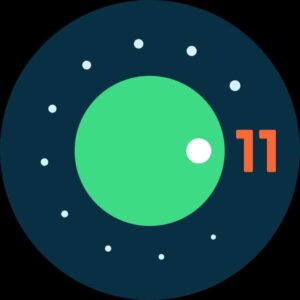 As with all new releases, this also is an improvement on the previous version, but it offers much more.
Here are some features to expect
Notable Android 11 New features
Android Native screen recording
For a while now, Google has been contemplating adding a built-in screen recorder to Android, just like the iPhone. Android users can expect the new Android 11 to come with this long-awaited and overdue feature when it launches this year.
Exposure Notification API
Google and Apple worked together in a rare form of solidarity to create the Exposure Notification API. This system allows official health organizations to make contact tracing applications to help stem the spread of COVID-19. In Android 11, the Exposure Notification API is incorporated and turned on automatically.
Auto-revoke app permissions
In the new Android 11, permissions such as camera, location, and more, granted to apps will be automatically revoked from these apps when they are not used for a while. This new setting can be turned on if you think you're not going to be actively using an app after a few months. This serves as an additional layer of protection for android users.
Muting notifications during video
Android 11 will offer you more control over your notifications. You will be able to mute notifications popping up while you are shooting video. You will agree that this used to be very annoying.
Airplane mode doesn't kill Bluetooth
Previously, turning on airplane mode would also kill Bluetooth on your phone, which doesn't make much sense, at least for me. Sometimes when I use airplane mode, I still want to have my Bluetooth devices connected, which has been difficult until now. Thankfully, in Android 11, Bluetooth stays on when airplane mode is activated.
Context-aware dark mode
The system-wide dark mode launched with Android 10 will get a "new" trick with Android 11: the ability to automatically activate or deactivate depending on the time of day.
New technologies in Android 11
Android 11 is going to be much better when it comes to working with new technologies, including 5G, foldable displays, and low-latency video decoding for game streaming services such as Google Stadia. There will also be better call screening support, deeper integration of image formats such as HEIF, and support for Google's own neural networks API.
The above-listed features are in no way exhaustive as there are still many features that are way too technical for a regular user to notice and many updates will also be device-specific, for example, majority of the updates will be fully enjoyed by Google'own pixel Devices which are the first in line for the updates when the new OS version is released.