Launched in August 2017, Facebook Watch is a new strategy from Facebook that shows it is taking video more seriously than ever, and as it appears so far, it is aiming at ultimately overtaking YouTube as the biggest online video player.
Facebook has managed to grow, outpace, and marginalize its competitors thanks to its huge user base, massive data collection operation, and the breakneck speed at which the Facebook engineering teams execute. We've seen Facebook takeover several social networks over the years.
What is Facebook Watch?
Facebook Watch is a video-on-demand service operated by Facebook. Simply it is starting out as a new platform for shows on Facebook. It is available on mobile, on desktop and laptop, and on Facebook TV apps.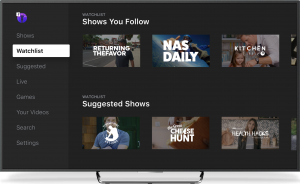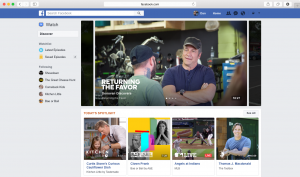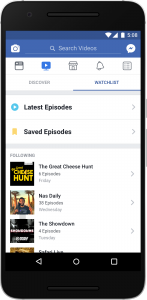 Shows are made up of episodes — live or recorded — and follow a theme or story-line. Users will be able to choose from a range of shows – from both established brands and new players – and have the ability to view clips saved from their News Feeds. Facebook Watch is the company's entry into episodic streaming video. Videos range from mini documentaries to live sporting events, courtesy of partnerships with Major League Baseball.
Facebook Watch will be treated as a standalone property of Facebook. It received its own name, logo, and dedicated tab on Facebook.

The Competition
Since the announcement back in august 2017, Facebook Watch has often been portrayed as a rival to Google's YouTube, but it also competes for attention against traditional TV channels as well as online outlets including Netflix, Amazon Video, BBC iPlayer and Facebook's own Instagram TV.
Facebook claims that its advantage against other platforms is the ways Watch helps viewers interact with others and its coming with new innovation with watch.
"It is built on the notion that watching video doesn't have to be a passive experience," explained Fidji Simo, Facebook's vice-president of video.
"You can have a two-way conversation about the content with friends, other fans or even the creators themselves."
She added that a Watch Party feature lets users co-ordinate themselves to watch a show together, while an Interactivity Platform allows creators to run polls, challenges and quizzes to boost engagement.
Facebook has 1.32 billion daily users and monthly active users has hit over 2 billion.
The Difference From YouTube and Other Video Streaming
There are three main ways Facebook Watch is different. And Interestingly, these will help it gain a lot of traction and stay in power.
Exclusivity: The Original video content, available on the platform is exclusive to Facebook Watch and can't be seen anywhere else (with the exception of the live content).
Free: Because it's monetized through ad breaks, Facebook Watch is totally free for the viewing audience. All they have to do is be logged in to their Facebook account. It can also be accessed through the Watch Link.
Personalized: Finally, and perhaps most importantly, Facebook Watch is hyper-personalized in a way no streaming platform has been before.
Video Social Network Integration-"Social Viewing"
Facebook Watch provides personalized recommendations in its Discover tab, using features like "Most Talked About," "What's Making People Laugh," and "Shows Your Friends Are Watching." If a user subscribe to a show, it instantly connects the Facebook user with fellow fans through show-linked Groups. Also, during a show, Facebook users get access to a live comment section where they can chat with other viewers and friends in real-time.
Facebook Watch is not only great for the viewers alone, but its a great opportunity that marketers, advertisers and businesses are diving into as Facebook is coming with great and innovative ideas to target its advertisements.
Have anything to say? Please comment Below and share. You can also contact us here.