Sneakers are a thing of beauty and a must have for hearts of sneaker enthusiasts around the world. Now to add to that, is the incorporation of technology in sneaker designs. This has seen the production of self-lacing sneakers the adapt to your feet, from Nike. It is Called Hyperadapt
The Hyperadapt Self lacing Sneaker Generation
The self-lacing shoe graced the market in 2017, promising sneaker enthusiasts the opportunity to wear the same self-lacing technology found in the iconic Nike Air Mags. The self-fitting shoe was equipped with Nike's Electro Adaptive Reactive Lacing (E.A.R.L) technology.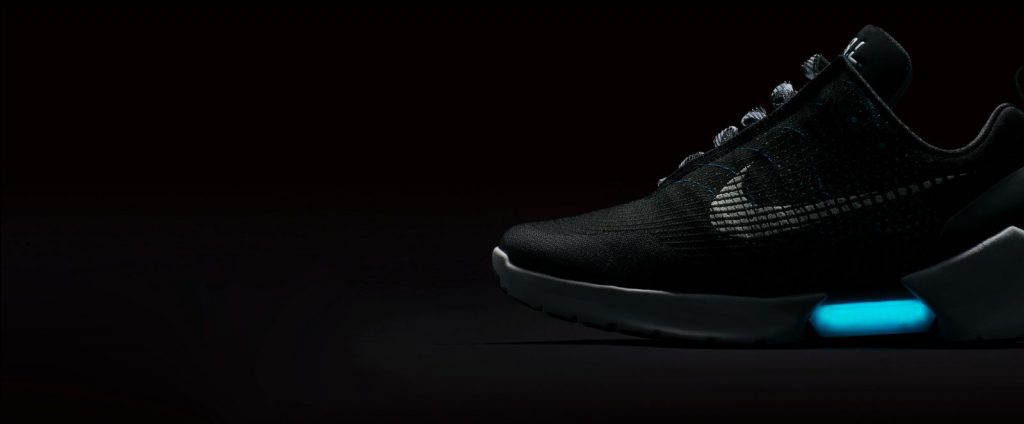 Designed by legendary sneaker designer Tinker Hatfield, Nike's E.A.R.L technology gives users the ultimate sneaker experience. The electronic shoe adjusts to the wearer's foot size in real time. The main goal of this technology is to create shoes that adapt to an athlete's performance.
As described by Nike, "Step into a shoe that comes to life when you put it on. It lights up. It senses you. It adjusts to the shape of your foot and activity in real time. You run, it runs. You jump, it jumps. It's a revolution disguised as a robot, disguised as a self-lacing shoe." Nevertheless costing $720 and thousands of dollars in resell, the Hyperadapt was very difficult to get for the average sneaker wearer.
The operation of the hyperadapt is well illustrated in the video below.
The 2019 Hyperadapt Self Lacing Sneaker
Expected to be released in Spring 2019, the next generation of Hyperadapt sneaker will probably have a price point of around $350 and will be more widely available than previous sneakers. This was first reported by SoleCollector. The overall technology of the next-gen hyperadapt is expected to be a lighter and more advanced version of the 2017 model.
Would You by the new Hyperadapt Self lacing sneaker 2.0 come 2019? Share Your Comments below. Let your friends in on this news, use the social sharing links below.