Google is no doubt the most popular search engine world wide. The search engine boast of a lot of amazing search tricks that helps you streamline your search and gets you what you are looking for without the exception of images. However, one of the most underrated tools is google reverse image search.
Using Google image search (Reverse Image search), you can search by image instead of keywords. This is useful if you want to know the origin of an image on the web. The Reverse Image search can be done in a numbers of ways, which are discussed in this article.
How reverse image search works
When you search using an image, your search results may include:
Similar images
Sites that include the image
Other sizes of the image you searched for
How to Search Google By Image
The direct image search on google can only be performed when accessing the search engine with a Laptop. However, to perform this same search using a mobile phone, you can use this tool.(https://www.ctrlq.org/google/images/index.html)
Using your computer, Launch you web browser (e.g Chrome)
In the address bar, enter images.google.com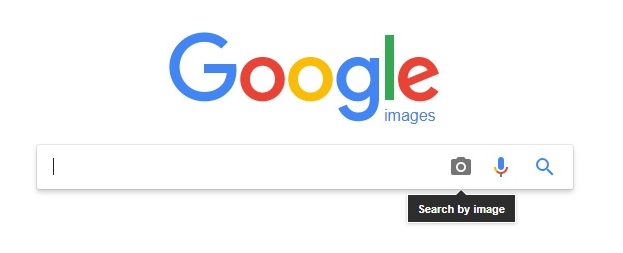 Click the Camera Symbol on the search bar, this gives you two options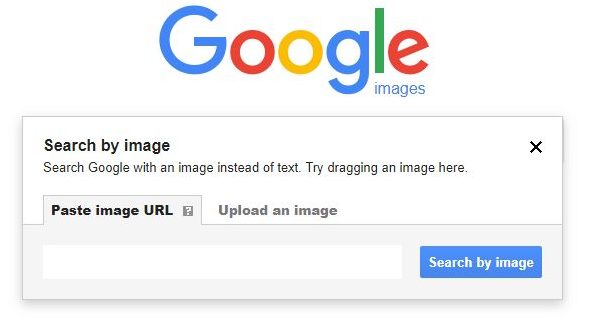 At this point you can drag and drop your image on the address bar or paste the link of the image you want to search
Click "Upload an Image" Tab to select your own image from your laptop.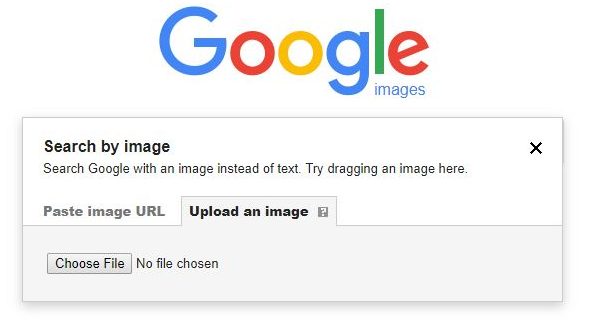 Click "Choose File" To select a picture to search from your Computer
Wait and watch how google gives you your search result of the image.
How To Search With Reverse Image Search With A Mobile Device
While the procedures discussed above is applicable for an image on your computer or an image of which you have the link, which is also limited to a laptop (you can use this tool for mobile), the Google reverse image search is used to search for images you found on the web. This comes handy when trying to find the source of an image or looking for all websites in which the image appears.
To search using reverse image search is quite easy, just like the regular google search. and it can be done on both a laptop computer and a mobile phone.
Launch your web Browser (I used Chrome for this illustration)
Go to google.com. (Note: Most browser has google as their default search engine, Just type your search keyword in the search bar instead of going to google.com again)
Type your search keyword in the search bar
Click or Tap the "Images" Tab on the search result page to reveal the image result of your search keyword.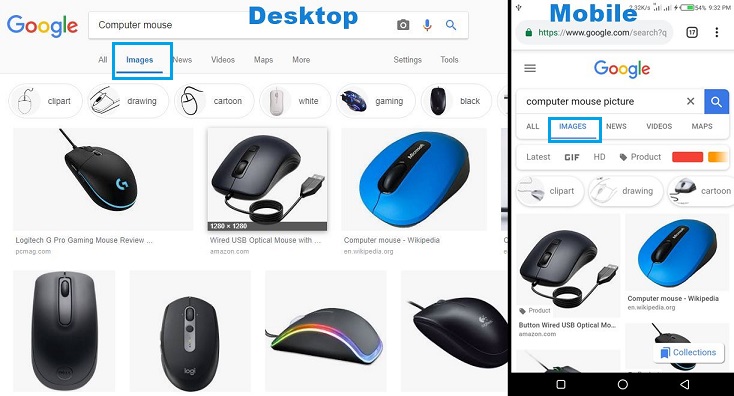 Click or Tap the image you want to reverse search
With the image selected and boldly on the screen, right click or long-tap on the image to bring up some additional option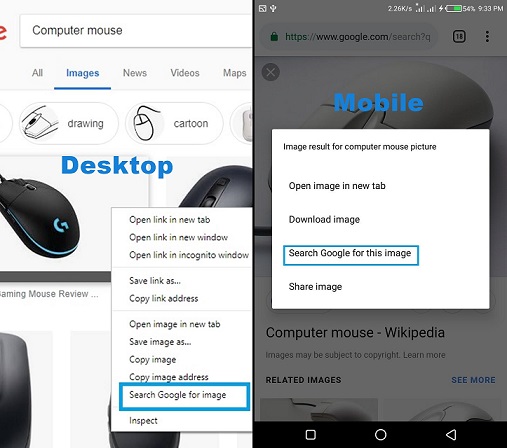 In the list of options that popped up, click or tap "Search Google For Image"
You have just done Google reverse image search. Just wait and see all the links to where that image appears on the internet.
There are still a lot of Google Search Tricks and Tips that you can find handy here.
Found this Interesting? Why not share with others using the social links below. Your Comments are also well appreciated.
Originally posted 2018-12-17 07:40:54.