Android Operating system stands as the most popular OS worldwide today, even surpassing Windows OS. As a result, it has always been a subject of malicious attacks. Since a very high percentage of people on mobile smartphone uses Android OS, this begs the question, do you need an antivirus on your Android device? It's a fair and reasonable question to ask and you may be surprised by the answer; keep reading.
Remember that for many years, anti-virus software has been recommended for Windows users. However, thankfully, Microsoft has superior malware-fighting technologies built-in—Windows has had a built-in antivirus since Windows 8—but what about Android? Has something like this been done? Let's look at some of the ways Android keeps you safe to know if you need an antivirus on your android device.
The Built-in Google Play Protect
Google Play Protect is Android's most powerful built-in malware protection. Play Protect has a few distinct components, but virus scanning is one of the most important. Play Protect is bundled with every Android device that includes the Google Play Store. Play Protect ensures the security of programs downloaded from the Google Play Store. A reason why you will see something like "No Harmful Apps Found" at the top of the apps and games management area in the Play Store.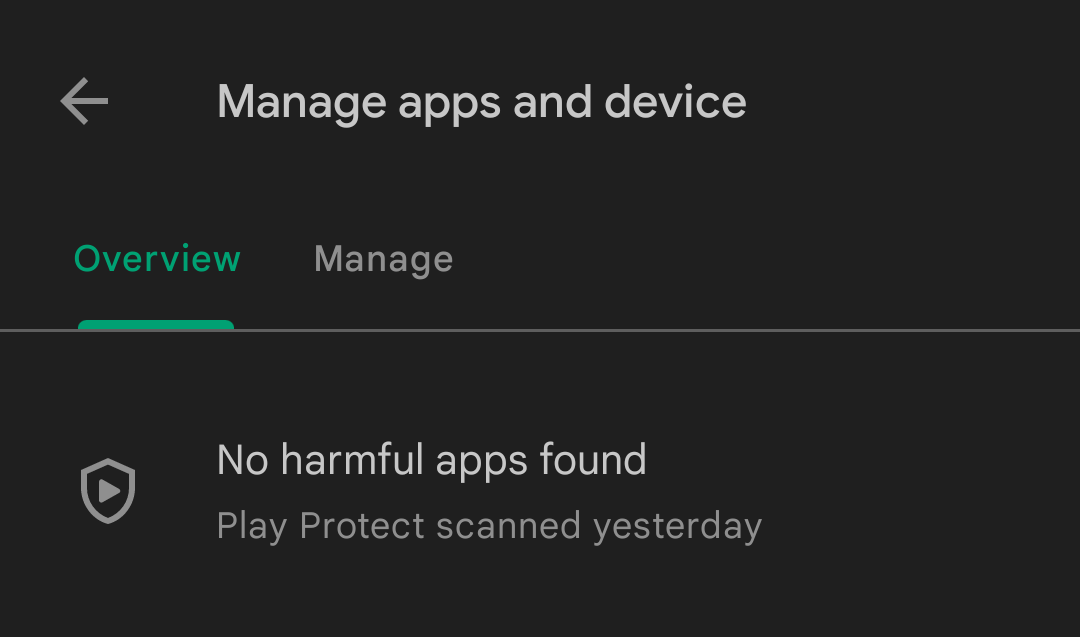 Play Protect, however, is not limited to the Google Play Store. Outside of the store, it also keeps an eye on things. Play Protect scans applications that aren't from the Play Store (Sideloaded apps). Although sideloading is still dangerous, it's comforting to know that Play Protect is keeping an eye on things.
Play Protect can also protect you while browsing with Google Chrome, in addition to checking apps. If you visit a site with dangerous code, Chrome will warn you and redirect you back to safety, just like on Chrome for desktops.
Regular Security Updates
Regular (sometimes monthly) security updates are another important feature that safeguards your Android smartphone. These are little upgrades that don't usually include flashy new features, but they're crucial.
New vulnerabilities, as well as exploits, are constantly being discovered. These things would pile up and become harmful if your Android phone was only patched once a year. It's crucial to deal with these issues as they arise on a regular basis. That is why security upgrades are required on a regular basis.
Unfortunately, not all Android smartphones get these updates on time or at all. A Google Pixel or Samsung Galaxy smartphone is your best choice if you want the most secure Android phone. When it comes to keeping smartphones up to speed with the newest updates, Google and Samsung are the most dependable.
Do you need an antivirus on your Android?
The short answer is that you don't need to install an antivirus programme on your Android phone.
To stay safe however follow these basic rules that apply to any device:
Get your apps from the official source, the Google Play Store in this case.
Don't go to websites that appear to be suspicious.
Do not click on any links in emails that appear to be suspicious.
These, together with Play Protect, provide more than adequate security.
When you may need an antivirus on Android
If you use Android devices without the Play Store, sideload APKs from untrustworthy sources, or use an old, outdated version of Android, you may need to download an antivirus app.