It was mid-2016 when the Google-Levi's Smart Jacket, known as Jacquard was revealed and in September 2017, the smart jacket hits the market. Jacquard is the first full scale digital platform created for smart clothing. It streamline the way you access services and information by putting it right into the materials you already wear and use. Using touch gestures, you can access different abilities, such as getting directions or skipping to the next song. With Jacquard abilities you can easily interact with the digital world without disrupting what's going on in your real one.
Now, Google and Levi's Jacquard smart jacket has added a new function designed to stop you from mistakenly leaving your phone behind. This was spotted by Android Police. and the feature is called "Always together"
Never Loose Your Phone With "Always Together"
This new feature is dubbed Always Together, it is an automatic alert system integrated into the smart jacket that will prompt you if the jacket moves too far away from your phone. When this happen, both the Jacquard and the phone gets notified. So, your phone will get a notification, and the jacket's signature sleeve tag will also blink and vibrate. Android Police had previously noted that there was a manual "find your phone" option. on the Jacquard. This works by prompting your phone to ring at full volume using an assigned gesture on the jacket.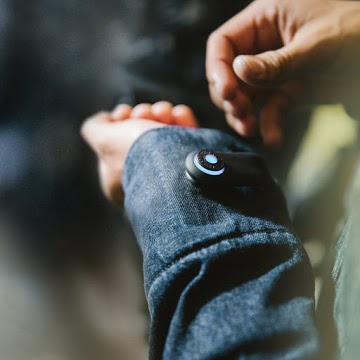 This is a great addition to the smart jacket that already have a wide array of functions. With the Jacquard smart jacket, you can access online services, apps, and information without reaching for your phone. With a simple brush of your cuff, it can also let you get your next direction or skip to the next track on your playlist. Earlier this year, an update in the Jacquard platform introduced a handful of other functions, like support for ride-sharing alerts and pin drops on a map to save locations. You can find a list of all the functions the Jacquard can perform on the official website.
Amazing Right? Please Share with others using the buttons below. You can also contact us Here
Originally posted 2018-12-10 17:43:41.