There is no doubt that Nigeria has contributed and continues to contribute immensely to the world's cyberspace, with an indelible and clear digital Footprint. According to the Internet World Stats, Nigeria boasts of over 98 million (98,391,456) internet users as of December 2017 which translates to a 50.2% penetration rate of the internet. Simply put, more than 50% of Nigerians now use the internet.
With these amazing statistics, I started to wonder, what do Most Nigerians do online? How has Nigerian contributed to the world digital space? I got a little insight into this with the ranking of the most popular websites in Nigeria, this helps to see what websites the majority of Nigerians visit on a daily bases. I have however filtered the list to reflect only websites owned by Nigerians. Therefore, Popular websites like Google, Facebook, Twitter, Eskimi, Youtube, Yahoo and Instagram, which all made it to the top of the list are not included.
This list focused on the top 20 most popular websites used and owned by Nigerians. The list is based in the Alexa ranking of October 2018.
Here are the top 20 most popular Nigerian websites
One More Bonus!!!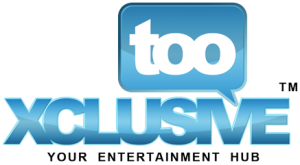 Tooxclusive is a music and review website launched in 2010 by Olutayo "Tyler" Duncan Solubo. The website is notable for organizing its yearly tooXclusive online music award. It serves both Nigerian and Ghanaian music and videos. Nigerians surely love entertainment!
And there You have it, 20 +1 most popular Nigerian Websites. Reading this, you can have a bit of an idea of how Nigerian is shaping the digital world and how we are taking advantage of the digital space.
Have anything to say? Please Comment Below and Share. You Can Also Contact Us Here!
Originally posted 2018-10-15 07:22:40.